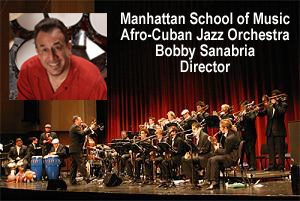 Congratulations to Maestro Bobby Sanabria and the Manhattan School of Music Afro-Cuban Jazz Orchestra (MSMACJO) on its selection of "Que Viva Harlem" (Jazzheads 2014) as one of the "Best Albums of 2014" according to the latest issue from Downbeat. Earlier this year Downbeat reviewer Scott Yanow gave 4 ½ stars to this latest album from the MSMACJO.
Eugene Marlow is proud to have composed a track for the live performance "Que Viva Harlem" album: "Let There Be Swing."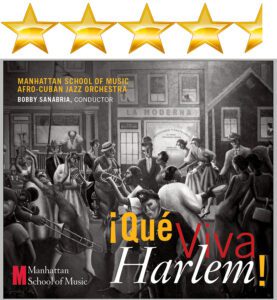 Only albums that received five, four and a half, or four stars during the year were named to the list. There were nine albums in the 5-star category, 56 in the 4 ½ star category, and 72 in the 4-star column. The size of the groups ranged from small—such as duos, trios, and quartets—to chamber size, to big band. Most of the albums consisted of instrumentals, with a modicum of albums featuring vocalists.
Making this list is no easy task given that Downbeat probably receives hundreds if not thousands of albums for review each year.