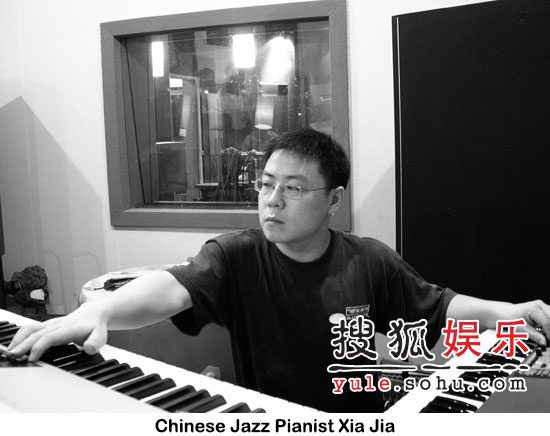 Marlowsphere (#23)
Last week's blog was about classical music education in China. This week's blog is the first in a series of profiles of indigenous Chinese jazz musicians from my forthcoming book Jazz in the Land of the Dragon.
********************************************
Beijing-based jazz pianist Xia Jia (pronounced Shia Jia) is somewhat of a rarity in Chinese jazz world. He's one of the few indigenous jazz musicians who found is way to the United States to study jazz.
Xia Jia studied at the Eastman School of Music (Rochester, New York) from 1999-2004 under the tutelage of Harold Danko, a highly accomplished jazz pianist and composer in his own right who ultimately became Director of the Jazz Studies program at Eastman.
Danko recalled Xia Jia's sojourn at Eastman: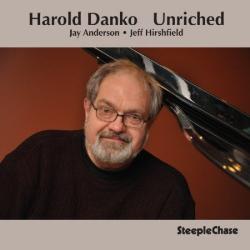 Xia Jia was an outstanding student and I understand he is doing well in Beijing . . .  He was a wonderful classical pianist and developed quickly in his jazz playing and composing.  He was a member of a small ensemble that won some recognition from Down Beat Magazine and played in the JVC festival in Bryant Park several years ago. As for other Chinese students at Eastman, I'm just about positive he is the only one, and certainly the only graduate in jazz studies.  There have been a couple of Japanese and Korean students in the program since I've been here.
Harold Danko, Email correspondence, August 22, 2011.
Xia Jia was one of the first indigenous jazz musicians I met when I traveled to China in the summer of 2006. He was playing with the "AhQ Band" at Brown's in the eastern part of Beijing. The AhQ Band was organized by American ex-pat and outstanding trombonist Matt Roberts. Xia Jia's playing was in a way restrained, but nonetheless sophisticated. There was clearly thoughtfulness in his playing and the way he built his improvisations.
After one of the sets I interviewed Xia Jia about his playing and jazz in China:
MARLOW: How did you get interested in jazz in the first place?
XIA JIA: I can't remember when was the first time I heard the jazz, but I just like it.  I think probably my teacher, my classical teacher, he liked jazz style. He played a recording for me. I don't know who is on that record, but that probably was the first jazz recording I heard.
MARLOW:  Why did you go all the way to Eastman to study?
XIA JIA:  Because here I couldn't find a teacher to teach me. And most important I think that's American music, so I should go there. It's like Americans come here to study Chinese music.
MARLOW:  Who are your influences? Who do you listen to now?
XIA JIA:  Lots of players, but mostly I like Kenny Kirkland, Keith Jarrett, Michel Petrucciani, a lot of piano players.
MARLOW:  You have a very thoughtful way of playing. You're thinking about it as opposed to just playing all over the place. Is that a style you particularly like or is that just you?
XIA JIA:  Recently I like a lot of minimalism music that's very simple, just a few elements in the music. I always keep that simple element. I like that kind of style. I remember my teacher Harold Danko told me about that once. Another friend who is a pop musician, he said, "Jazz players always throw in too many ideas. That means you don't stand for one idea and its development. You just have an idea and play a little bit and then there's another new idea, so you go from that. You guys always throw a lot of ideas." If I find something interesting for me or musically is useful, I just try to extend on that idea and develop that gradually, not just play a lot of ideas.
MARLOW:  That's a very classical kind of way of thinking of developing a theme.
XIA JIA:  Yeah. It's the same idea. Develop the theme or motive, you develop the medial elements.
MARLOW:  What do you think of the status of jazz in China right now?
XIA JIA: Right now?  This is hard to say. I do not know. I think we're still trying to find our own thing, but I think mostly we study
all kinds of tunes, we learn from recordings from other artists, but also when we write something.
MARLOW:  Do you think jazz in China will evolve into its own kind of jazz?
XIA JIA:  It will I think. It's like myself, I'm still trying to find my own thing, not to sound like somebody else, you know?
MARLOW: If you sound like anybody, who do you think you sound like at this point?
XIA JIA:  Keith Jarrett, Kenny Kirkland. If I sound like him, I'm happy.
MARLOW:  What do you think of the future of jazz in China over the next few years?
XIA JIA:  It's really better because I think more people are getting to know about jazz, so more people would like to listen to jazz.
MARLOW:  Do you think it's a matter of more education in the schools so that there will be more of an appreciation of jazz in China?
XIA JIA: It's like a circle. If you have jazz record company, you have more jazz, and then you have more jazz audiences. All should work together, should work like a circle. You can find some private school or some small school, they teach jazz.  For me, in addition to my studies at Eastman, I had a teacher from one school, small school.
MARLOW:  What's the name of the school?
XIA JIA: It's called the Midi School.
MARLOW:  What would you like to say about jazz in China that I haven't asked you a question about?
XIA JIA:  I hope more Chinese people will hear more jazz music played by Chinese musicians. If they feel about jazz the same thing they feel about Chinese culture, that would be good.
If you listen to Xia Jia's music, you can hear not only the American influence, but also the multi-dimensionality and multi-culturalism characteristic of today's Western jazz, as well as some forms of pop music. Unfortunately, Xia is not commercially recorded, but a sampling of his playing can be found on a web cast from CRIEnglish.com.
Next week more profiles from Jazz in the Land of the Dragon.
Please write to me at meiienterprises@aol.com if you have any comments on this or any other of my blogs.
Eugene Marlow, Ph.D.
August 13, 2012
© Eugene Marlow 2012